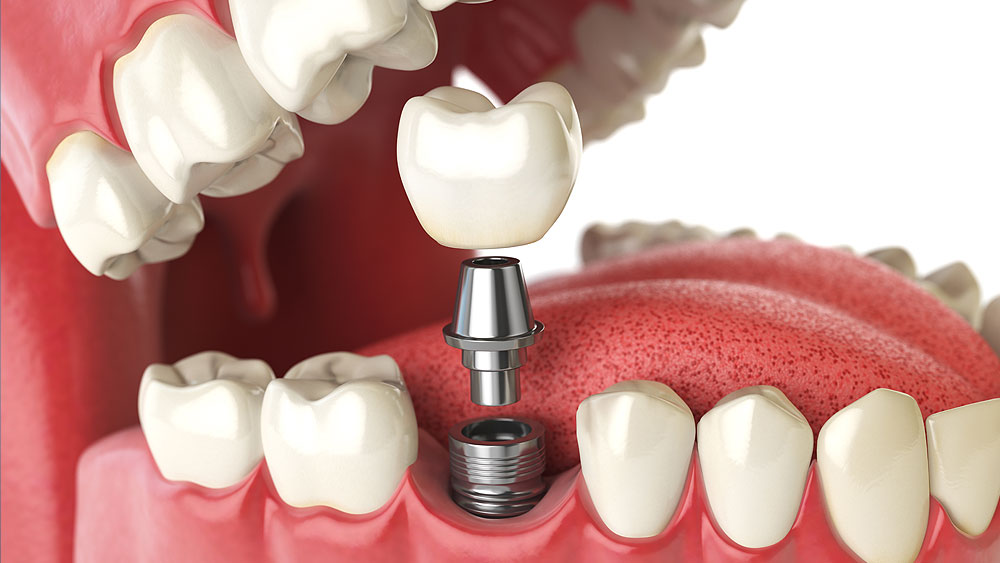 Implants are nothing but artificial objects which are naturally accepted by human body to restore a missing part or structure. There are various types of implants used in medical science to restore aesthetics or/and well being of an individual for example: Knee Implant, Hip Implant etc.
When it comes to replacing a missing tooth or teeth we have an option of Dental Implants.
A dental implant acts as tooth root and on this root a crown is attached. So far dental implants is the most natural way to replace missing tooth and is done by dental specialists also known as implantologist.
Dental implant is an ideal option for people in good general oral health who have lost single or multiple teeth due to accidental injury, or any other reasons.
Clinic offers dental implant treatment in Chandrapur, and all dental implant treatments are done by Dr. Adnan Fahim who is specialized in doing dental implants.
If you are looking forward to replace your missing teeth naturally with dental implants at affordable cost then get in touch with us.